1.7 What's the history of Kundalini Yoga?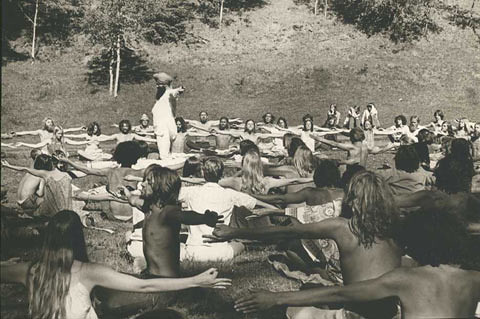 Kundalini Yoga as a practice is a Raj Yoga and combines all the traditional eight limbs of Yoga. Yogi Bhajan was the student of two Masters. Sant Hazare Singh declared Yogi Bhajan a Master of Kundalini Yoga at the age of 16 ½. Guru Ram Das, the Fourth Sikh Master, gave Yogi Bhajan his own Gur Mantra many years later, in the early years of his teaching in the West. 

Kundalini Yoga was taught from Master to student for hundreds, perhaps thousands, of years and intersects with the lineage of the Sikh Masters such as Guru Nanak, Guru Ram Das and Guru Gobind Singh for the past 500 years. Its sources include many other yoga Masters of the Northern Punjab region of India as well as the unique contributions of the Gurus in the use of naad and Shabd Guru. Guru Nanak started the Udasi line through his son Baba Siri Chand, a Master who served and taught for more than 100 years. He taught to all existing lineages of that time and educated several of the Sikh Gurus in their youth. Yogi Bhajan was the first to openly teach Kundalini Yoga in the East or the West. The lineage is now held in legacy through the technology of the Golden Chain—a connection to the Masters through the subtle body.